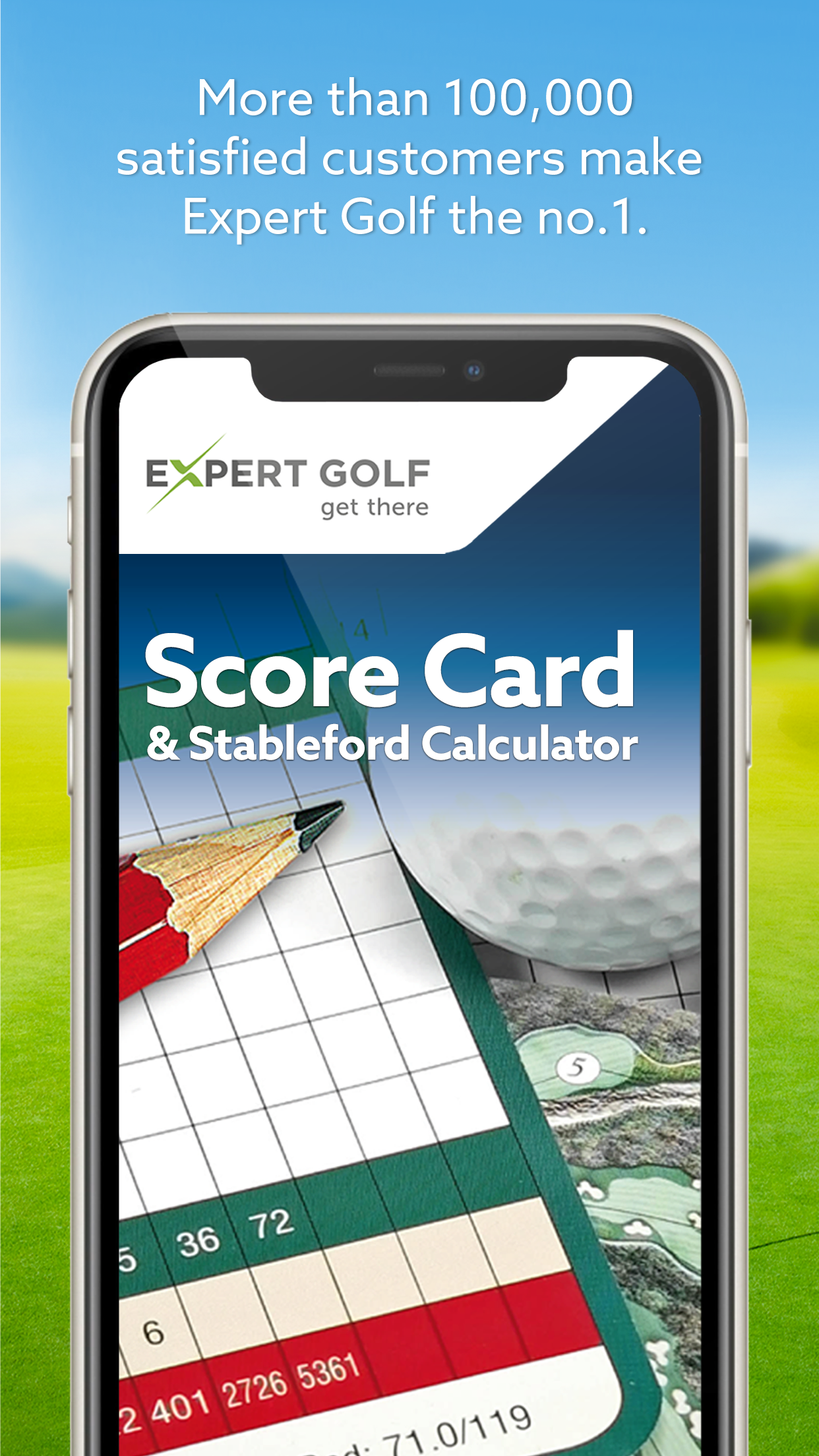 Information
Available from the iTunes App Store at a price of $ 9.99 / £ 8.99 / € 9.99 per year.*

*The annual fee covers a period of 12 months from the purchase date. (Note: Expert Golf is NOT a subscription. The annual fee will not automatically be charged again after the year has ended. You can continue to use the app without renewing the service, you will just no longer be able to download any new courses from the database.)
Score Card & Stableford Calculator App
GOLF WEEKLY wrote: "The digital score card. Has everything you need for your round of golf."
GOLFERS ONLY wrote: "Does all the tedious calculations for you, so that your round is even more fun."
GOLF & COUNTRY wrote: "The no. 1 iPhone app for golfers."
EXTRA GOLF wrote: "This app provides you with everything you need."
With the "Expert Golf" score card, you can record the scores for up to four players and archive these score cards. The app also calculates your Stableford points fully-automatically. This is facilitated by a vast database containing the score card information and the ratings of the golf courses (unlike other apps with which the users have to create the score cards themselves).
The database is updated and extended daily. An overview of the current list of courses can be found here.


Why Expert Golf is better
User-friendly and intuitive operation (a manual is superfluous).
The first score card in the world that can be signed on the touchscreen.
More precise data thanks to professional mapping.
Database updated daily.
Support 365 days a year.
No advertising pop-ups at all.
Excellent customer ratings and top rankings in the App Store.
Leading app for many years and improved with regular updates.


Why Expert Golf charges an annual fee
Each year approximately 15% of golf courses are redesigned/ newly built or the order of their holes is changed etc. This means that the database has to be constantly maintained and updated. Only with an annual fee concept will you be guaranteed access to up-to-date and comprehensive data that you can trust on a long-term basis. Providers that only charge a once-only payment for their app will sooner or later stop maintaining their data.